Congratulations!
You have chosen to participate actively in the fight against hunger in the world by making a donation to the World Food Programme.
It takes just 25 US cents to fill one of the "red cups" that the World Food Programme uses to give hungry children a regular meal.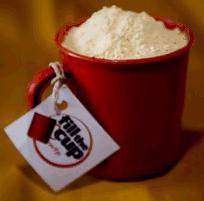 (this cup can contain cereals, soya beans, corn or peas, with the addition of vitamins and minerals)
•$15 feed 10 children for a week.
•$25 feed a child in school for half the year.
•$50 feed one child in school for the entire academic year.
Our donation page on the World Food Programme's offical website