Congratulations, you have chosen to participate in the fight against hunger!
Sponsor the 1'000 km ride that we have pledged to support the WFP. Choose an amont using the table below (any other amount above 5$ is possible), then click on "donate" at the bottom of this page and follow the instructions.

In five minutes of your time you will accomplish a gesture that makes the difference. Thank you!
| | | |
| --- | --- | --- |
| 1 kilometer | 5$ | 20 Red Cup meals distributed |
| 2 kilometers | 10$ | 40 Red Cup meals distributed |
| 5 kilometers | 25$ | feeds a child for half of the school year |
| 10 kilometers | 50$ | feeds a child for the entire school year |
| 20 kilometers | 100$ | feeds two children for the entire school year |
| 50 kilometers | 250$ | 1'000 Red Cup meals distributed. |
(WFP's Red Cup distributed to the hungry)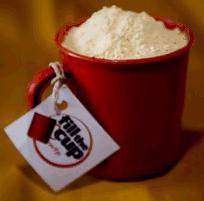 (this Red Cup may contain cereals, soybeans, beans or corn, all with added vitamins and minerals)

DONATE
Our donation page on the official website of the World Food Programme (WFP)
| | |
| --- | --- |
| Sponsored to date | 2'028 km |
| Covered | 1'058 km |
(These donation counters are updated once a week, Saturday or Sunday. Last update 3 Dec. 2009)