September 21st 2009 - Bangkok
This is it, we are determined to make the last step in a single day to be sure not to be late for the appointment with WFP on Tuesday morning. We eat some durian - the magic fruit - which has boosted every time our performance and endurance over any other food. It's 6:20 am when we start riding our bikes. We know that this will be a dangerous and tiring road, because we take the National Highway, which has a heavy and incessant traffic of cars, buses, trucks and motorcycles. We are therefore cautious.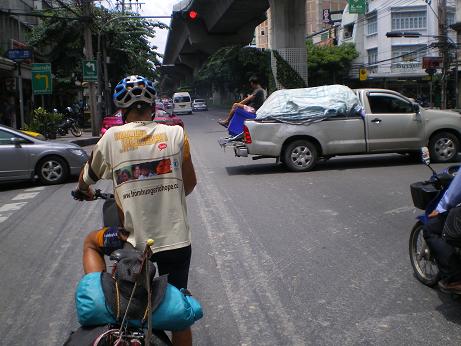 While Cambodia has made us know the joy of cycling in the rain, even in water, Thailand has brought us sunny and very hot days, where we systematically grilled as vegetable skewers. After 100 km non-stop, we take a small 15 minute break to refresh ourselves in the shade and have some drink.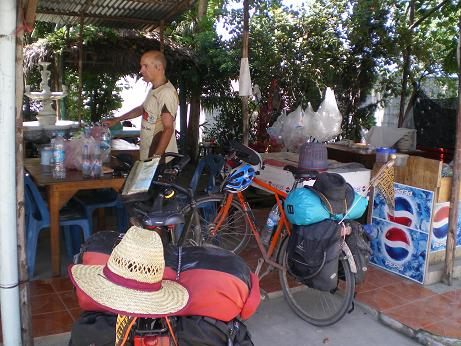 We reach the 1,000 km at 11:45 am. It is a feeling of joy to finally have reached that number symbolizing the goal of food aid that we want, thanks to your and our donations made to those around the world who are hungry, in the most tragic sense of this term.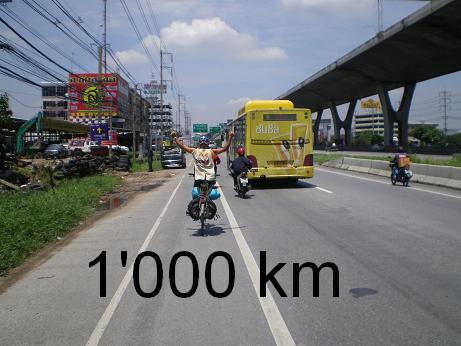 Another 25 km through the bustling city of Bangkok - the city that never sleeps - in a sometimes unbearable pollution. We are pleased to arrive, albeit with regret that the trip takes end. But, the action is not quite over yet, because tomorrow we meet with the staff of WFP's Asian headquarters and especially because the battle against hunger is not finished and that donations should continue to happen. The solidarity of people can truly eradicate this scourge forever.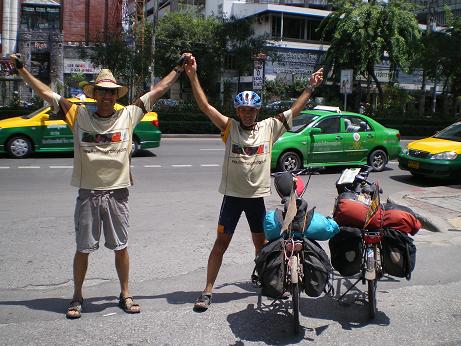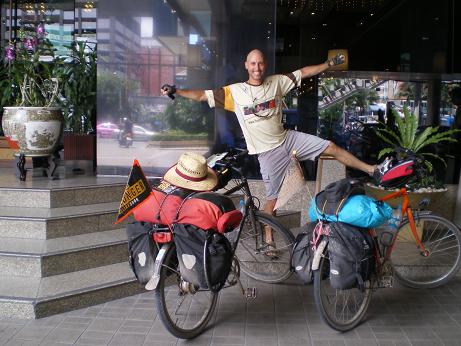 A Big thank you to the 59 donators who have sponsored 810 km and thus brought more than $ 4,000 to efficiently support the fight against hunger. Still 190 km to sponsor to achieve the objective we have set ..... Get your credit cards, get set, go!!!!