September 9th 2009 - Kompong Thom
At 4am we open our eyes and decide to get up, despite a night sleep difficult to find. At 5:20 am we leave Skuon in the dark. On the road we pass many Cambodian riders greeting us with their hands.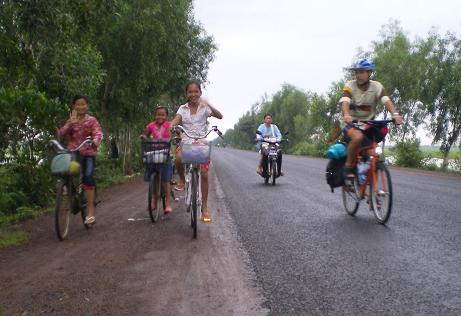 We are now in the rural area; cows are numerous, rice paddies are everywhere and vegetation is lush. The scenery becomes more and more wild, the road is lined with trees, swamps and scrub. Most houses are surrounded by water, as the rain flooded the ground.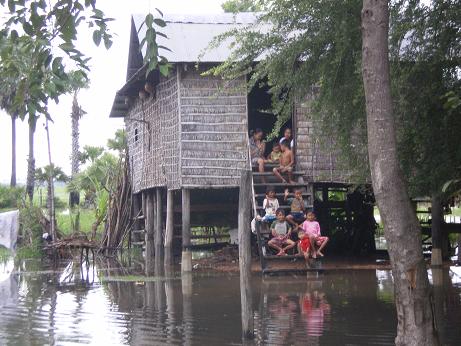 The smiles of these children remind us again that the poorest are often those who give the most, by their simplicity, kindness and the welcome they give without judging one or those passing through. This motivates us even more to continue our journey to this cause, to give a little, to motivate those around us to help.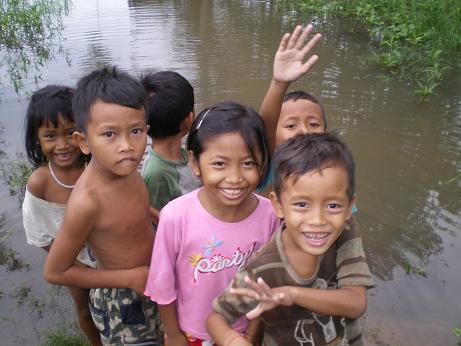 On the road, a small village dedicated to stone carving. Impressive to see this work entirely made by hand; several carvers surround a bulky block of stone and work for hours, gradually, until a shape begins to look like a Buddha, a horse or other typical statue.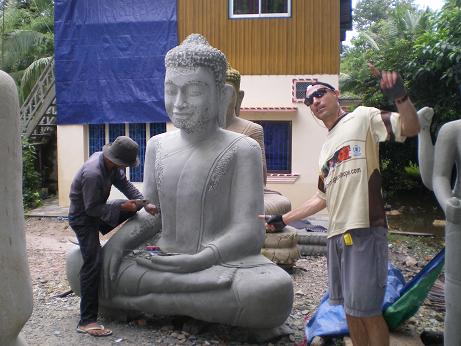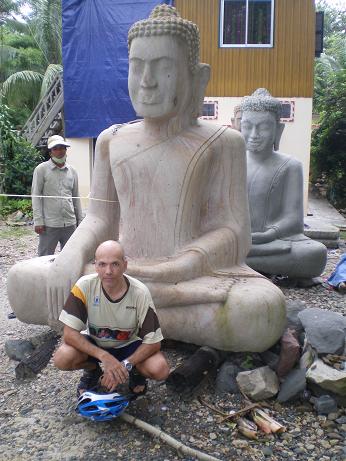 We are on the last stretch which, after almost 100km, lead us to Kompong Thom. We're soaked by rain and exhaustion. By crossing this horse we take courage and push a little more on our pedals to finally reach the destination of the day and eat.