September 15th 2009 - Pailin
At five o'clock in the morning upon awakening, we do not doubt the day ahead. We have an 88 km ride to reach Pailin, the last stop in Cambodia before Thailand. This seems reasonable and should not take more than five hours as we have done in recent days.
However, after two kilometers we realize that this is not going to be so easy. The road is a laterite track dotted with holes to avoid and rocks. We hope to have no rain, because the mud would be even more difficult to overcome.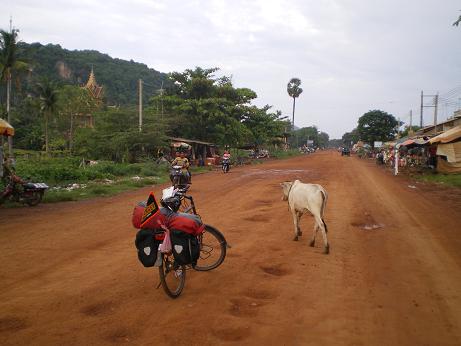 We stop and meet children who work in a rice paddy with their parents.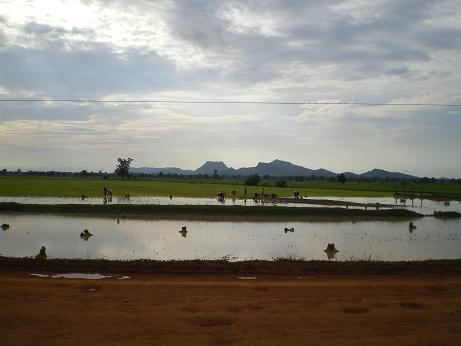 The contact is very warm, children are amazed to see a picture of themselves in the camera. Their smiles are communicative, nothing like it to recharge our Good Mood batteries. We will need it to overcome this Pailin track.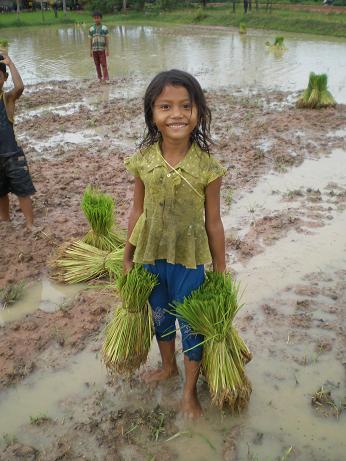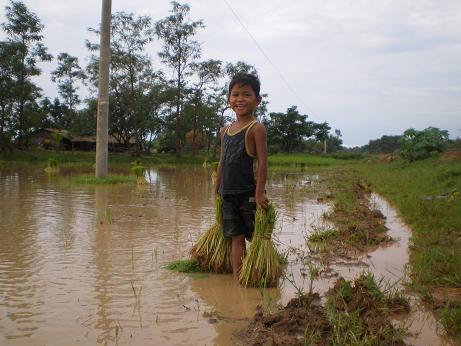 Mud, holes, climbs and descents, rain, sun; this "road" requires definitely much effort.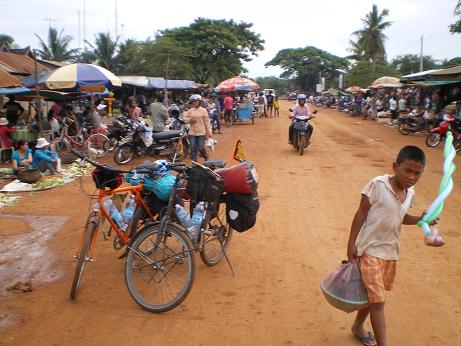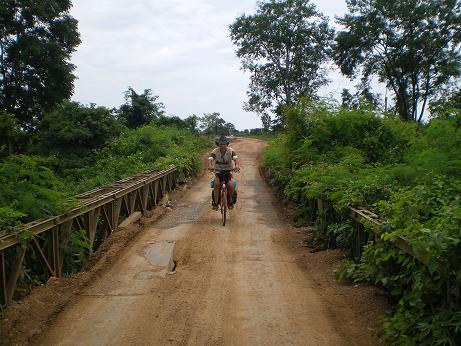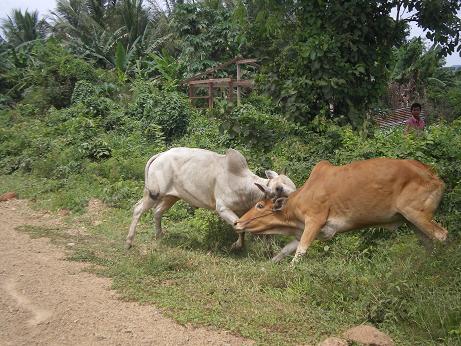 Before our departure from Switzerland, a donor asked us to give money directly to people on our way. We agreed to do so, even if we knew that identifying in the field who are more in need than others would be very difficult. WFP do it, because they have been on the ground for years and have conducted major programs. With this amount, we plan to select on our way two families that affect us for different reasons and donate, from hand to hand, a few dollars on behalf of the donator. We enjoy doing it, because it is true that seeing the smile of a person to whom you make a direct support is gratifying. It is on this remote road, far from the cities, that we decide to do these things. We first stop to this man because he has no home and lives with his family in a tent set up by an NGO and give him enough to buy food for a few weeks.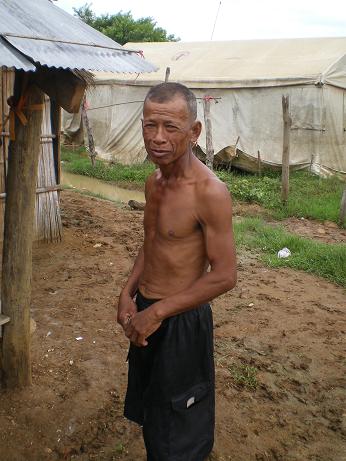 Further, isolated, lives a mother in a miserable bamboo hut without a bed or mattress, no running water available, with a roof that will not last long under the rain. We give her little money that will enable her to buy what it deems most appropriate, for example one or two benches, or a rainwater tank. The welcome of these people is exceptional. Without having any idea of the purpose of our visit, they welcome us as friends, inviting us to sit in their little shelter. They all smile with kindness. Of course, we have only the eyes and gestures to communicate, but this proves to be more than enough for each other and have the genuine feeling of sharing a high moment of our lives.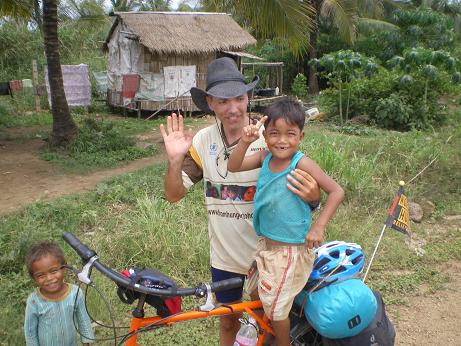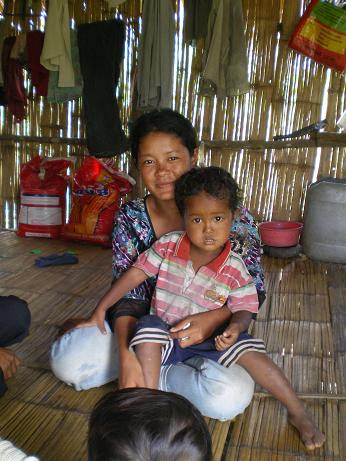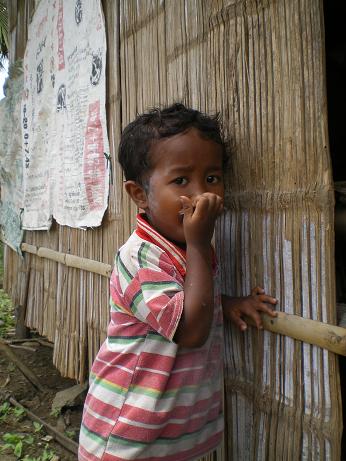 We take our bicycles back with a heart full of joy because we know that the gesture, which does not represent much for us, was important to them. This is also what you do by donating through our "Participate" page. Indeed, by distributing school meals, parents do not hesitate to send their children to school because they know that their kids will receive there the 2,000 calories needed for their proper developement. Nursing mothers are also supported and for them, you can imagine, it is extremely important. In September, more than 40% of the population is undernourished in Cambodia. This figure is certainly impressive, but by bringing every little gesture together, it is many families with children like those we met who see their lives improved in the long term.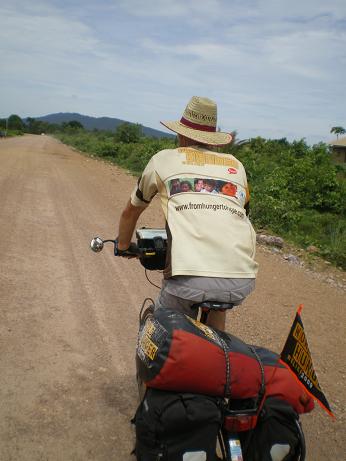 More than seven hours after starting the day we arrive at Pailin, exhausted, sunburned, covered with dust and dehydrated. This mountainous track has highly challenged our bikes, legs, arms and back. Tomorrow we will have another day in the mountains. We will have to sleep as soon as possible to recover our strength.