September 12th 2009 - Angkor (Siem Reap)
Eager to watch the sunrise over the temples of Angkor, we wake up just before 6am and after a very quick breakfast made of bananas, durian and dragon fruit, we jump on our bikes, this time for only luggage the camera and wallet necessary to pay the fee to enter this huge "Khmer" site, which is since 1992 a World Heritage of UNESCO.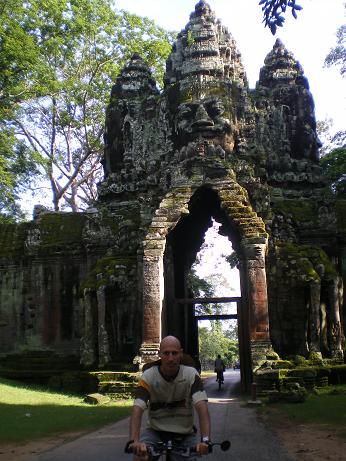 With the sunny blue sky, we quickly forget the 10th of September during which we tested the "amphibious" capacity of our equipment. It is not without pleasure that we rediscover these historical and impressive monuments, this time by bike and at a pace that allows us to meet with many different kids hanging around and trying to earn a few dollars by selling everything and anything.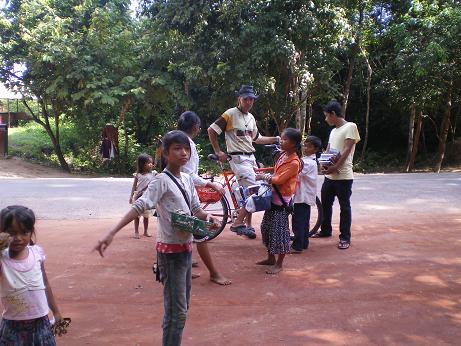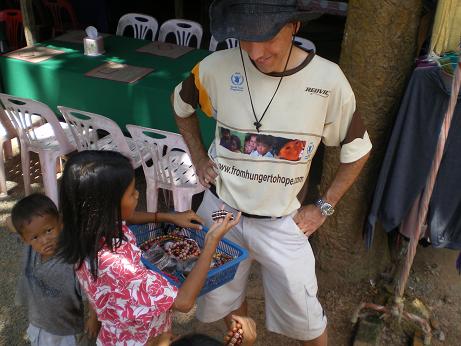 Difficult to imagine how a so ancient civilization could carry, cut, carve and stack so many blocks of stones to make gigantic monuments, which give the impression to visitors today that our modern buildings are made of "papier-mâché".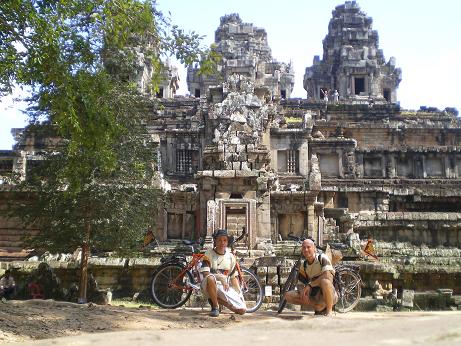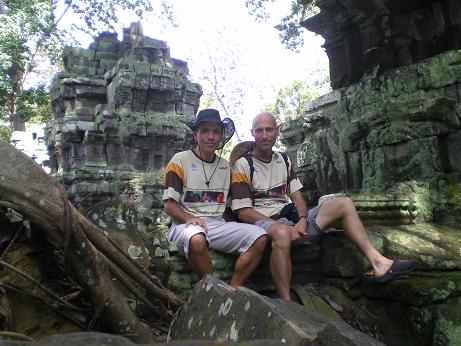 Moving: when the "nature" takes its rights and grows in places sometimes quite unexpected.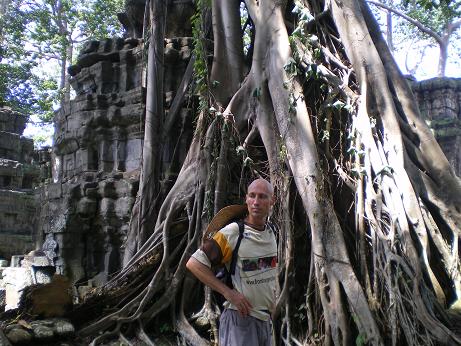 The children, always present, are a real ray of life that we encounter at every step and every time we are excited to continue what we regard today as a duty, to help the poor and attempt of eradicate absolute poverty.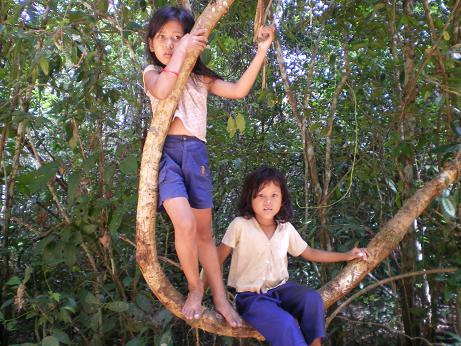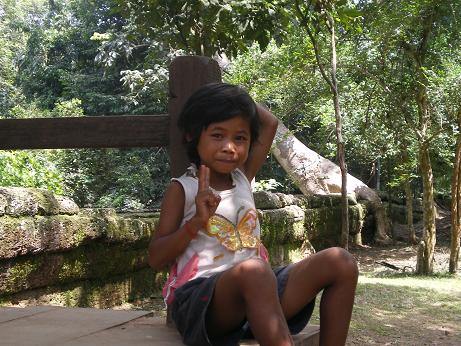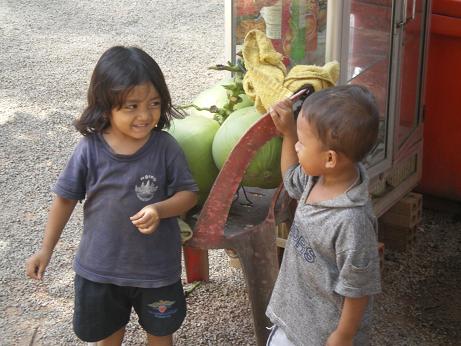 Note that Siem Reap is home to a hospital that cares for poor children for free. It is the hospital "Jayavarmann VII" of Dr. Beat Richner. Much of this Swiss doctor's work is fully complementary with the work of WFP in providing care to those who can not afford it. Note that it is possible to support his work by visiting his website.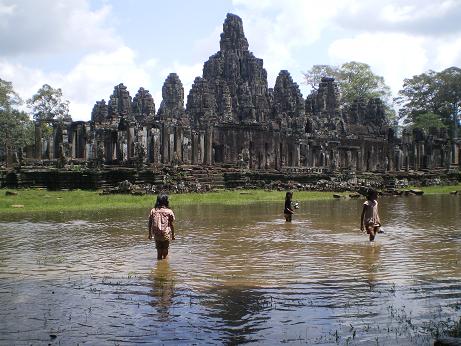 Tomorrow, some new adventures await us. We have a 106km stage to do. We take this opportunity to thank the 37 donators who have so far "sponsored" about 454km for the WFP. This encourages us to continue and hopefully will encourage you to continue to support this project. We are almost half of what we targeted. It's encouraging, but do not stop there. Thank you again!