September 8th 2009 - Skuon
At sunrise, we are leaving our room. On the doorstep, we say goodbye to Mrs. Gith - woman of 73 years old, owner of the guesthouse - who hosted us for two nights. Behind her ever present smile hides the painful memories. One example of her son and her husband, killed by the Khmers Rouges. She herself had escaped the same fate by a miracle. She tells us that, despite being "rich", she did not have the happy life she hoped. We believe her....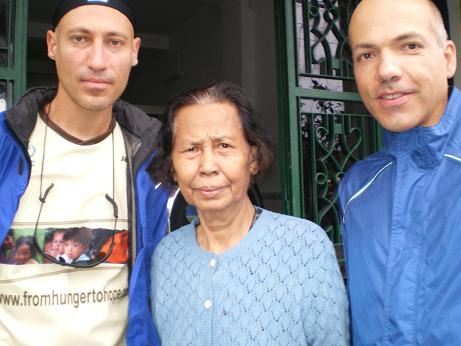 It's under the rain that we begin our journey in Cambodia. Traffic is heavy and dangerous to exit from the capital. We need a good hour before the road becomes a little calmer. Children greet us with a big "Hello!" while rewarding us with a smile.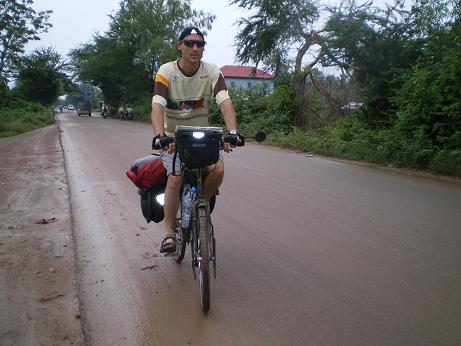 On the roadside, we buy some small plums, which feed our stromachs temporarily. Nature is green. We cycle along the majestuous Mekong River which is overflowing here and there. It only lacks the sun to complete the picture.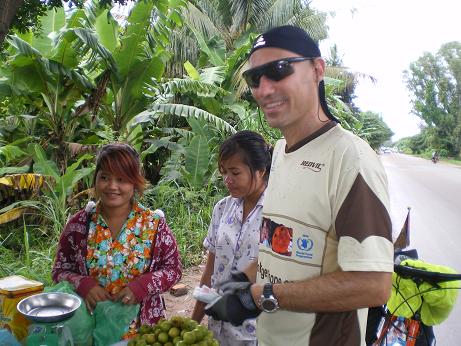 The rain has been more insistent; Lionel, covered with mud is posing with a merchant. The contrast is striking.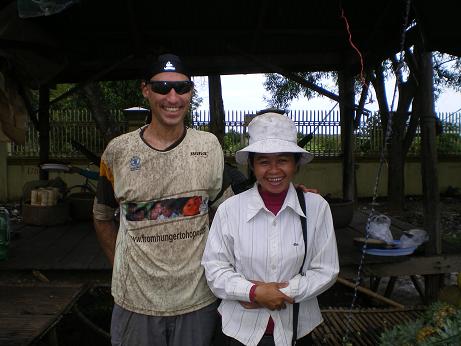 Just 8km from Skuon - our destination - we buy some pineapples, exchange a few words with people around, take some pictures and drink long sips of water..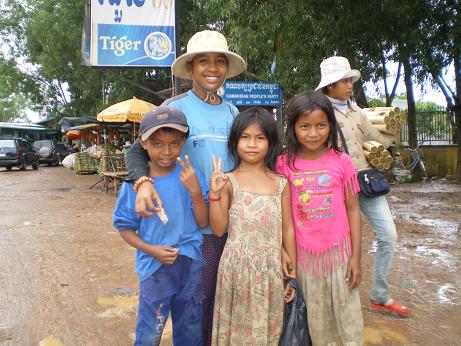 Some kids, barefoot, come and watch our bikes and ask us where we come from. They ask us why we do not take the bus "like others ".... Difficult to answer!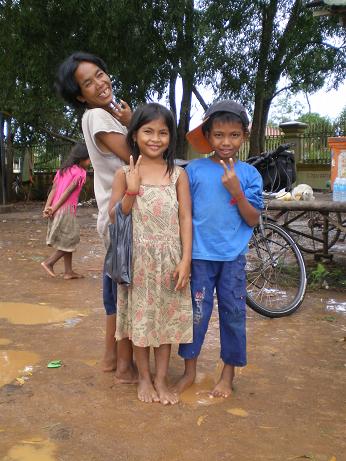 We take our bicycles back and finally reach the village of Skuon, after 78km.